With Comic-Con International right around the corner, we thought it might be a good time to share some words of inspiration with our aspiring writers and artists. Enjoy the following tips and wisdom submitted by our customers, and thank you to all who contributed!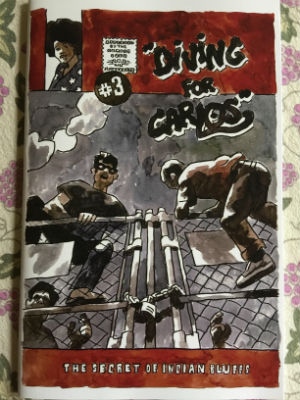 Diving for Carlos by William Jackson
"Keep working until you get the story and ideas the way you want, get feedback and advice from those who might he helpful, explore avenues of distribution, and keep pushing on, until you complete the project. It's a thrill to share your work with friends, and with people you don't know, too."
"Write... And remember this is your universe up can be down, and down can be up it is totally up to you! Adventure is how you make it."
"Keep focusing on finishing"
"Work hard and work towards a goal. At the end its all about the fans if you create something that makes people happy you are a success."
"Get it done! Then go to the right people to make it look good."
"Go for it! Take your time and have fun!"
"Work hard to create something new! Great art and a great story goes a long way with fans."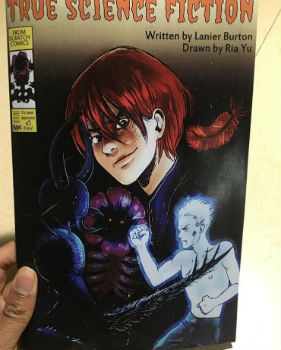 True Science Fiction by Lanier Burton
"My advice is to just get out there and do it ! I had my fears as well coming from the music industry into a new field but I've always had a passion and love for the art of storytelling comics provide so I did it . You can too if you believe in yourself."
Need more inspiration? Check out our Customer Gallery to see our customers' success stories!