Customized or personalized bookmarks are cost-effective, persuasive, and transportable. These promotional items are as handy as business cards or rack cards to get the word out about your business.
Bookmarks also make every reader smile when they realize they have a bookmark handy and don't have to dog-ear the corner of the library book's page.
You may be tempted to overlook bookmarks as a marketing tool, but they are a worthwhile marketing strategy, and hiring a digital printing service for custom bookmark printing is a savvy business decision.
Bookmarks are a Unique Marketing Tool
You want a marketing tool that's compact and durable to broadcast information about your business. These handy 2" rectangles are not only ideal for mailbox drops or displaying in local information racks, but they also make an excellent gift with purchase. Add one to orders placed online or inside customers' shopping bags to act as a brand reminder and encourage repeat business.
Some qualities that make bookmarks stand out from other tools like flyers or cards are their durability and usefulness.
Durability
Made of the same stiff paper stock as business cards, bookmarks are made to last. They are also slim and functional, easy to slip into a pocket, purse, or between the pages of your latest read.
Professional printing services can offer you more options to boost the longevity of your bookmarks. UV coating repels the sun's damaging rays, so the vibrant color palette stays as vivid as the day the printing service created it.
Utility
So many businesses opt for bookmarks as a promotional tool because they double as something valuable. Your potential customers are getting information about you and your services, but they're also getting something that helps preserve their books by saving their place without dog-earring the corner of the page.
If you want to maximize your bookmarks' utility, you could make your promotional tool even better by including one side that's designed with an alternative function.
Some bookmarks can also be rulers or records of finished books. Others are reference guides with small charts, like cooking conversion charts, so you can use the bookmark in your cookbook.
Rarity
The third quality that makes customizable bookmarks stand out in a sea of other promotional items is that you see them less often than you do flyers or business cards. People don't automatically associate bookmarks with a business promotion, which is the genius behind it.
The unusual aspect of using a bookmark as a promotional device usually garners it a second look, which is all it may take to gain new clientele. Here are some specific ways you can adopt bookmarks into your marketing ploy.
Uses for Bookmarks
The thin rectangular shape of a bookmark, usually 2" wide and either 6", 7", or 8.5" long, is a valuable and practical object, sitting neatly in the spine of the book to hold your place.
But a bookmark can be used for so much more than just marking your book page. Here are some ingenious and irregular ways to design a bookmark for your industry.
Schools
When you're promoting an academic institution with a bookmark, you have a broad scope of things you can print on it besides the all-important contact information or call-to-action. You could even go so far as to create grade-specific bookmarks with formulas, tables, charts, or even popular quotes by famous authors.
For colleges, institutions, or universities, leave much of the bookmark blank or lined to allow for handy note-taking. Especially in the chaotic first days of a semester, it's always a good idea to have a place to scribble something down and to know precisely where it is when you need it. (Any content printed in grade, middle, or high schools must have all material reviewed and approved by the appropriate school authorities.)
Promotional Events
If you're hoping to boost attendance at an event, the date, time, and location are the best pieces of information you want to convey on your bookmark, and potential customers can save the bookmark as a souvenir of the event. If there are event-specific themes you wish to carry through, like a color scheme or business logo, display these prominently with the critical information.
A large, busy event can quickly get confusing. Your bookmark could include a handy map on one side, with stars to show where applicable places are, like food, drink, or the company's table or booth.
A vital asset of a custom bookmark is the fact that it is a long-lasting promotion piece. Include a save-the-date side on the bookmark to keep your event at the forefront of people's minds.
Small Businesses
You can use your promotional bookmarks as reminders for your clients, doubling the object's utility as it can keep their next appointment in the front of their minds.
Local businesses have to use every marketing strategy at their disposal to boost clientele. Bookmarks stand out because folks can easily tuck them away, and they double as a page-saver and reminder in one.
Libraries and Bookstores
Bookmarks are one of the most natural promotional tools you can use for a book business. Most libraries have a smaller budget, subsisting on grants and other resources, so a cost-effective solution like a bookmark is a wise choice.
The fact that bookmarks fit this business model so succinctly makes them perfect for promotion. An excellent way to entice your clients to hang on to your bookmark is to create a book tree as a graphic on one side of it. A simple sketch of a tree with blank spaces for the reader to record finished books is a bookworm's dream.
Souvenirs
If you have any skill in graphic design, you can make sure that those who receive your bookmarks will want to hang on to them as souvenirs.
If you provide an avid reader with their favorite bookmark, you might also gain a customer for life. A fundamental way to gain potential customers' loyalty is by providing them with a value-added commodity. Although bookmarks are relatively affordable to produce, their perceived value can encourage brand loyalty and boost repeat business.
Tickets
At certain promotional events, bookmarks could make unique tickets. If you have a way of limiting distribution, like giving away a bookmark with each sale, a well-designed bookmark could also gain your new customer entry to a specific event.
No matter how you focus your energies, you need to produce a cohesive, professional product. With the unusual shape of a bookmark, you need a skilled eye to arrange graphics, letters, and colors pleasingly. Here are some design tips that can take your bookmark from ordinary to extraordinary.
Designing and Printing Bookmarks
To present a seamless, polished design, you should work with graphic designers and professional printing services. To get the most out of your experience with a print company, ask about prices, turnaround time, and finishing touches like coatings and die-cutting.
UV Coating
A coating over your bookmark accomplishes two tasks: it keeps colors vibrant and keeps the edges from fraying. UV coating is specifically made to prevent deterioration and fading due to the sun's rays.
Die-Cutting
You can have interesting shapes and symbols cut into the body of the bookmark to create a pleasing aesthetic effect.
Embossing and Debossing
With die-cutting, shapes are cut into the body of the bookmark; with embossing, figures are carved or stamped into the stock. If you plan on including embossed details, opt for thicker paper stock.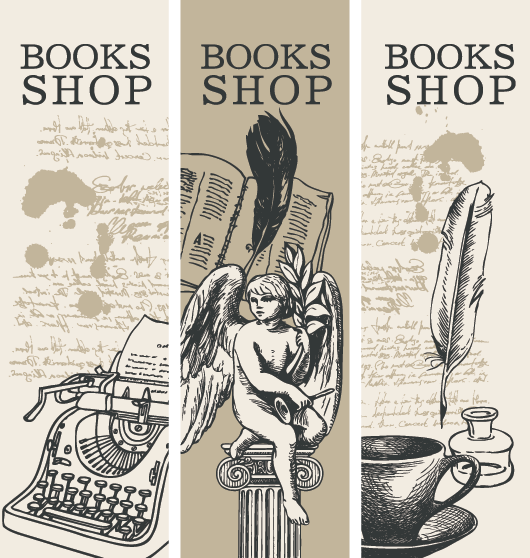 Finishing Up
With printing options like die-cuts, high gloss UV coating, and full-color printing, you can't go wrong with customized bookmarks to enhance your customer base and grow your business.
You can even get your bookmarks made with recyclable paper. Just make sure that your bookmark includes contact information like phone numbers or websites, hours you're open on business days, and other crucial information.
Comix Well Spring can help you achieve your marketing goals. The collaborative journey to bring in more business with savvy marketing tools like bookmarks is arduous and complicated, but you will soon see results with professional guidance.