After you've poured hundreds of hours of work into a comic book or graphic novel, it deserves to be showcased in the best way possible. High-quality professional printing may seem like a major leap for an indie comic, but it's affordable if you look for a printer with low order minimums.
The printing process starts with your planning and formatting, and ends with a professional printing company putting the finishing touches on your hard work. The best printing and binding options can vary based on the length and genre of your project, so carefully consider all options before committing.
The Downsides of Home Printing
Indie creators may be tempted to print and staple their own comics at home. However, home printers cannot replicate the print quality of professional printers and may cause inaccurate color printing.
Trying to print and staple comics by hand often results in irregularly-sized books or books that fall apart due to poor stapling. The task is time-consuming and difficult to do correctly, so it's much better to leave the printing and assembly to a professional.
Saddle-Stitch Staple Binding
Traditional staple-bound comic books are an economical way to get professionally-printed books into your readers' hands. These books can contain up to 64 pages, making them more than sufficient for most comic runs.
Staple binding is very durable when done professionally, so creators shouldn't worry about their books looking inferior to perfect the binding. The lower price point may also be attractive to potential fans who don't want to buy a longer, more expensive story yet.
Square Bound Paperbacks
Square bound paperbacks, also known as perfect-bound books, are a slightly more expensive binding option. They are highly durable and also allow much higher page counts than saddle-stitch binding. This is the typical option for single- or multi-volume graphic novels.
Both staple and square binding require page counts in multiples of four and require creators to carefully adhere to design templates that show the edges of the printed art. However, they are both easy printing options that deliver stunning results when made with a professional printing company.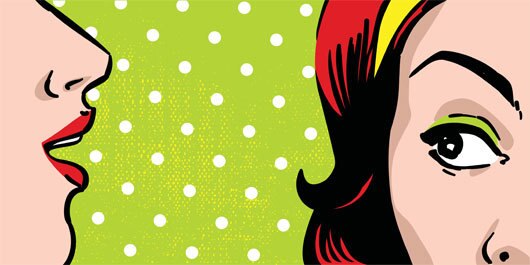 Color vs. Black and White Printing
Color comic book printing lets creators showcase their art to the fullest, and allows them to stand side-by-side with traditionally published comic books. Full-color printing is most common for superhero, sci-fi and fantasy comics, but can be used for other genres as well.
Black and white printing, including grayscale, is more common for manga, memoirs, or detective comics. Some artists prefer to rely on sharp black and white visuals with minimal use of grays or shading, while others use soft gradients or grayscale backgrounds.
If you want to show off full-color art without doing the whole book in color, remember that you can print color splash pages or just use the front and back cover to show off color art. As your career evolves and your fan base grows, you can also go back and do a color print run of a work previously published in black and white.
Gloss or Matte
Both the covers and inside pages can be either matte or gloss. Gloss typically requires heavier paper stock and is slightly more expensive. It is the industry standard for full-color comics and gives a beautiful, polished look to your art.
Matte pages on uncoated paper are fine for black and white or grayscale comics. They are the standard for graphic novels and manga. Most fans also don't mind matte pages for full-color comics, and the lower price point makes matte a more accessible option for indie creators.
Glossy front covers with a high paper weight are a great way to show off your art, but matte paper is better for sketch covers that can be customized or autographed by the creator. If you regularly visit conventions, consider creating a matte sketch cover version as a bonus for your fans.
Standard Sizes
Most comic books are 6.625" x 10.25", but magazine-sized comics are 8" x 10.5". The difference in height is negligible, but the extra width can make a huge difference in how much you can fit on one page.
Manga-sized comics are just 5.5" x 7.75", and this size has gained popularity in recent years due to its more affordable price. However, this size is more common with square bound paperbacks than stapled single-issue comics.
The best option for you partly depends on the genre of your comic. Detailed action scenes and elaborate worldbuilding may be easier to read on larger pages, while contemporary drama and memoirs typically work just fine in a smaller format. Either way, you'll want to decide the size before drawing the comic so you can ensure everything fits.
Choosing the Best Printer
Comix Well Spring is a specialized printer of comic books, paperbacks, and full-color marketing tools like flyers and banners. We offer standard 14-day production turnaround and have express production and shipping options available. We have a full range of paper, gloss, and size options available on both our stapled booklets and square bound paperbacks.
Once we complete your file setup, it's easy to order and reorder print runs from us. Our minimum order size of just 25 books makes printing affordable for new indie artists and industry veterans. We're here to answer your questions, so reach out to us anytime so we can help make your dream comic into reality.