If you are a comic book collector, you have probably stumbled onto an issue that's made you wonder if you should sell your comic book. You may wonder if it's worth any money.
To make savvy decisions in the wild world of comic collecting, you should know some basic tenets and where to go when you have your appraisals. To make the best-informed decisions about how much your comics are worth, consider the era, condition, and current market.
Find Your Comic's Era
Comics are grouped into four different eras – Golden, Silver, Bronze, and Copper. Anything between 1930 until 1970 is fair game on the comic book market.
Golden Age
These comics all were published before October 1961, when comic book prices moved up to 12¢ an issue. Golden Age comic books were also called 10¢ comics, and the era spanned from Action Comics #1, featuring none other than Superman on its cover, to the 60s.
At the beginning of the public's love affair with comic books, superheroes were top billing. Any major issue featuring a caped crusader like Wonder Woman, Superman, Batman, the Spectre, or the Human Torch is valuable. Some of these vintage comics are the highest-priced issues in the market, with record sales.
Look for lesser-known superheroes, too, like Amazing Man or Speed. Also, science-fiction comics and horror comics were huge in this era, along with westerns like Space Cowboy. One unlikely character to keep on the lookout for is Uncle Scrooge, Huey, Dewel, and Luey's rich uncle. Debuting in 1952, Uncle Scrooge is Disney's competition for Batman or Superman.
Silver Age
The 1960s was a massive decade for superheroes, and comics published before 1965 are especially valuable. It was the heyday of DC Comics and Marvel Comics. If you have any issues with The Amazing Spider-Man, Bat Man, or the X-Men from this era, hang onto it as it's sure to be a winner.
Comics' worth from the Silver era depends mostly on the date, and the ones that have any first appearances by notable characters are especially worth a second look. Daredevil, the Incredible Hulk, and Dr. Strange all made their debuts in the 1960s.
Bronze Age
Bronze Age comics were published mainly in the 1970s and can't be classified by price because the prices began to vary wildly, from 15¢ to 40¢ per issue.
As always, superhero comics from this era (and almost every period) were top-rated, as were Horror and Mystery comics. Notable titles are House of Mystery, Detective, House of Secrets, and Green Lantern.
Copper Age to Modern Age
Any comic published after 1980 is considered a Copper Age comic, and these aren't worth a lot because they are so common. However, some particular titles arouse some interest, like the Teenage Mutant Ninja Turtles 1 or The Walking Dead 1.
If you have a lot of Copper Age comics, take the time to go through the individual issues to see if any of the precious ones are among your collection.
Gauge Your Comics' Condition
You need to be practical about how much your comics might be worth. The vast majority of comics, especially those published after 1980, aren't worth a wooden nickel.
An easy way to check if your issues fall within the desired date ranges of the 1930s to mid-1970s is to check the cover price. If the issue is offered at any price under 30¢, you know it's from an attractive era.
When you inspect your comics, look on the inside cover for any yellowing or scribbling in the margins, which can significantly decrease your collections' worth. Missing or torn pages also diminish the price you can get when you put your issues on the market.
Check Comic Book Price Guides
Once you've done a thorough evaluation of the condition and date of your issues. Check The Overstreet Comic Book Price Guide. This guide has been published since the 1970s and is a reliable and cherished resource for comic book collectors.
Comics price guides are also available through links on online comic book stores. You can even get a free comic book appraisal, but you should check the current markets so you have a price range in mind when you go into negotiations.
Buy and Sell Your Comics
Once you've done your research, you're ready to head into the fray. Keep your head on straight and, if your gut is telling you that the deal sounds off, get a second opinion. You can opt for either a free or a paid appraisal, but it always helps to have an estimate of your assessment.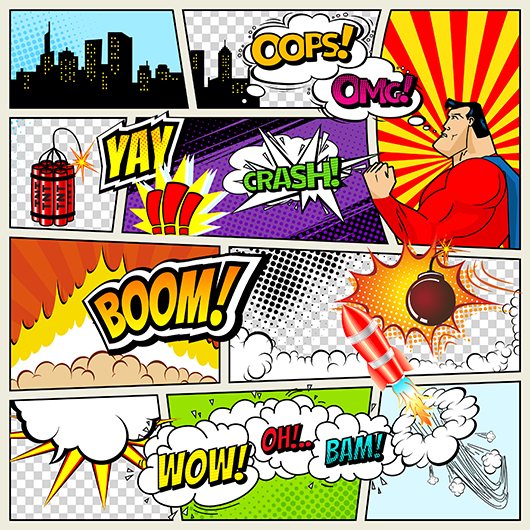 The Bottom Line
If you are a comic book collector, or even a comic book author or artist, it's good to know the other side of the business. Knowing how much your comic books are worth as you enter into the trading arena keeps you well-armed with pertinent information.
Comix Well Spring is an experienced printer that will be a fine companion on your publishing journey if you're looking to break into the comic book industry. Contact our customer service representatives to take the first steps today.