Since the 1930s, comic books have been a popular form of storytelling. And while collecting comics is a more novel hobby, it has quickly become a lucrative pastime, with some rare editions like Action Comics #1 or Detective Comics #27 selling for millions at auction. To keep your collection in pristine condition, you need high-quality storage solutions, including boxes, plastic sleeves/bags, and boards for display.
Proper comic book storage protects your volumes from damage due to dust, debris, mold, and erosion caused by acids and oils on your skin. The right storage option for your collection depends on the era the comic was published and the comic book format.
Use the following tips to find out how to choose the right size storage solution for your comic book collection.
Understand the Differences in Standard Comic Book Sizes
While most modern comics (published after the mid-1980s) follow a standard 6⅝" W x 10¼" H sizing format, early comics have changed format over the years and often varied according to the publisher or printing house.
Golden Age Comics: Early comics, or those published between 1933 and 1955, are known as the Golden Age of Comics. These volumes typically have 64 pages and feature 4-5 stories. The average size of a Golden Age comic is 7¾" W x 10½" H.
Silver Age Comics: The Silver Age extended from around 1956 to 1969 and includes notable volumes such as X-Men #1 and Tales of Suspense #39, which detailed the origin and first appearance of Iron Man. The standard comic size during this era was 7⅛" W x 10½" H, with some publishers slightly reducing the width to 7¼" towards the end of the 60s.
Bronze Age Comics: The 1970s until the mid-80s was a time of social revolution, with comic storytelling becoming more narratively and thematically complex. Most comics during this era were published in a 7¼" W x 10½" H format.
Modern Comics: Modern comics started with the Dark Age, which focused on grittier subject matter and storytelling and saw the rise of graphic novels. It also saw the standard format shrink to 6⅝" W x 10¼" H.
Always measure your comics before purchasing acid-free bags/sleeves or boxes for storage. Oversized storage can allow too much movement and may cause pages to crease, while sleeves that are too small may lead to dog-eared pages and damage the comic's spine.
Consider Other Comic Book Formats
Although most comics were published in standard sizes for each era, many genres and special editions were also published in non-standard sizes. Some comic dimensions to consider when choosing bags/sleeves to store your comic books include:
Manga: Manga are Japanese comics developed in the late 19th century. They typically have a smaller format than standard Western comics at 5" W x 7.5" H.
Magazine: Comics published by Warren Comics, like Vampirella, and some special edition Marvel Comics like The Hulk, are printed in magazine format. These comics typically have dimensions 8½" W x 11" H.
Thick Magazine: Heavy Metal Magazine, a science fiction and fantasy comic publisher, prints their comics in thick magazine format, 8¾" W x 11" H. Storage bags/sleeves for these items can also be used to keep vintage magazines and some soft cover graphic novels.
Treasury Size: Treasury comics are larger than magazine size comics and are usually reserved for reprints of first editions or special issues, such as first appearance of major characters. Treasury bags and backing boards measure 10⅝" W x 13½" H.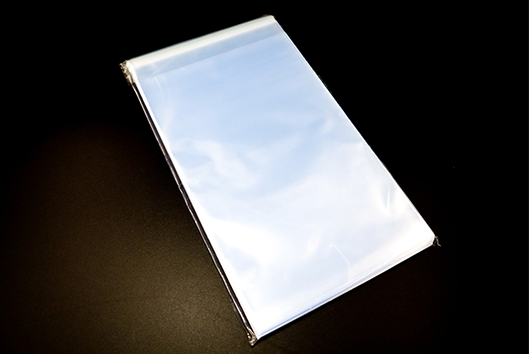 Choose the Right Type of Plastic
Plastic is generally considered the best material for comic storage. It can be transparent to allow for optimal display, or you can find frosted or tinted options to reduce UV exposure and ink fading.
Comic book bags/sleeves are made of Mylar, polyethylene, or polypropylene. Mylar, also called Biaxially-oriented polyethylene terephthalate (BoPET), is a polyester sheet crafted from polyethylene terephthalate (PET) stretched thin.
Mylar bags are considered the gold standard storage material for comics collections. Unlike other plastics, Mylar is resistant to moisture, acid, grease, oils, insect attack, fungus, mildew, mold, and solvents, making them an excellent option for rare, high-value comics or long-term storage.
Polypropylene is an inexpensive plastic used for comic storage sleeves/bags. While it can protect against moisture and dust if properly sealed, it does not protect against UV degradation.
Polyethylene is a slightly higher-grade plastic than polypropylene and offers mild UV resistance. However, store comics in polyethylene bags out of direct sunlight as the UV can deteriorate the plastic over time.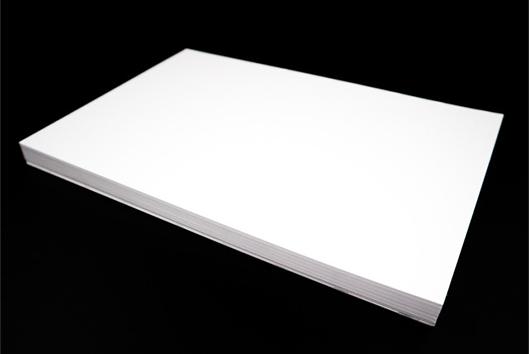 Storage Tips for Collecting Comic Books
Your comic books are valuable collectibles; they are also prized sentimental possessions to be read and enjoyed. In addition to choosing the right sized bags, boards, and boxes for your collection, follow these storage tips to keep your collection in good condition:
Use a file cabinet or heavy-duty acid-free cardboard box to keep your bagged comics safe and organized. Look for boxes specifically designed for comics. They are typically tall and narrow and feature dividers to organize your collection.
Store comics of similar size together and upright.
Use backing boards to provide stability and prevent creasing.
For rare or high-value comics, consider climate-controlled storage. The American Library Association recommends storage units or cabinets be kept at 68°F or less and between 30 and 40% relative humidity.
Avoid storing comics in attics, garages, or basements to ensure optimal air circulation and reduce moisture exposure.
Do not store cardboard boxes on the floor.
Protect Your Comics With Storage Solutions from Comix Well Spring
At Comix Wellspring, we have an extensive range of high-quality storage products to protect your comic book collection. We also carry cardboard shipping boxes specifically designed to keep your self-published comic safe en route to your fans.
Explore the complete range online and contact us for information about how to print and sell your comics online with Comix Well Spring.