Comic books and graphic novels have been around for decades and weaved much of our cultural tapestry. Many of the icons we know and love got their starts on the uncoated pages of a comic.
If you're hoping to get your idea from an inkling in your head to a bound book in your hand, you have some choices to make about page size, bindings, printing options, color or black and white panels, and more. The most crucial decision you'll make is how you publish your comic or graphic novel.
Comic Book vs. Graphic Novel
If you're not clear on the difference between these two, you're not alone. Both these modes use words and images to tell a story.
However, a graphic novel is not just a fancy way of saying comic books. There are some real differences between them. Before you start down your publishing path, you need to know which one you are writing.
Comic books have plots that are somewhat simpler than graphic novels and stretch a storyline out over three or more issues. Graphic novels, on the other hand, are much more complex plot-wise and tend to wrap everything up in only a few issues.
A good analogy for the distinction between these two is as follows: Think of graphic novels as a movie with intricate plot points, all of which conclude within a two-hour time frame. In this analogy, comic books are a lot like a television show that spans a few seasons and may have a more uncomplicated, straightforward plot than a movie.
Once you've figured out whether you have a graphic novel or comic book on your hands, you can choose a publishing company that suits your needs.
Publishing
The digital world of publishing and self-publishing can become complicated quickly. It's hard to navigate this territory if you've never done so before. One of the most crucial decisions you'll make on your journey to becoming a published comic book author is what company you'll choose to publish your work.
With superb quality and excellent customer service, Comix Well Spring has offered authors the opportunity to work with the very best since 2011. With 7,000 customers worldwide, we know how to bring your ideas to life.
For your venture to be successful, choose a publisher who understands authors and appreciates comics. You want someone to guide you who has been in the business before, and Comix Well Spring is there every step of your publishing journey.
Once you've landed on the publisher you'll use, you get to pick out the formatting options for your comic or graphic novel.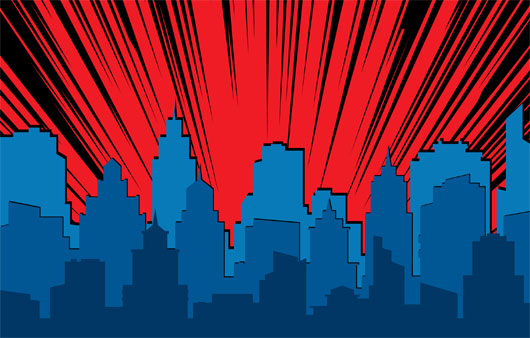 Color Options
One of the options for your print project is whether you'd like your panels printed in vibrant color or black and white. You can also employ a combination of both color and black-and-white panels.
Stories that depict a lot of action and that are mainly plot-based look great in color, as the vibrancy makes the action on the page pop.
If your creative work is more cerebral or theme-based, like a noir detective thriller, black and white can complement your narrative with stark contrasts and moody lighting.
You also have the opportunity to choose some full-color pages and some black and white ones in different combinations. Specifications on the inking process depends on the quality of the paper and your budget.
Paper Options
You can get your comic book or graphic novel printed on uncoated paper or glossy paper. Uncoated paper is the stuff used for older comics – it's cheaper and flimsier, but does an excellent job for a baseline product. You can also get uncoated pages printed in color.
Glossy paper is more substantial and shinier than the uncoated option. Colors jump off the page with this option, but the paper is heavier than the standard uncoated pages and costlier. You may not want to invest the extra money when it means your printed graphic novel or comic book is too unwieldy for readers.
The other aspect to consider when you're thinking about what kind of paper you want is to determine the size of the paper. There are standard comic book sizes available, but you can also order your books in custom sizes.
Standard sizes are usually more cost-effective to print than custom sizes, but custom sizes also make your finished product stand out.
Print Options
The differences between print options are subtle, but essential. The number of books you want in the first run can help determine the best printing option for your project.
Digital printing is perfect for those who are only printing a small run of comic books, around 200 to 300 copies. Since set-up costs are much lower for digital printing than they are for offset printing, if you're only producing a few hundred, digital is what you want.
Offset printing is desirable when you need more than a few hundred copies of your comic or graphic novel. This option is the best choice for anyone needing over 1,000 copies. This printing method involves the images offset from a plate to a rubber blanket and then to the page.
Binding Options
Because the page count in a comic book is generally low, they often have saddle-stitched bindings. These bindings are constructed with folded papers and staples down the center. Saddle-stitching is cheaper and allows the comic book to lie flat when it's opened, which works well for crossover images spanning two pages.
Perfect bound bindings are better suited for graphic novels because these usually have a higher page count. Perfect bound books are glued together at the spine with a strong, flexible glue. The other three sides are trimmed to fit the book size, creating succinct edges.
Perfect binding is professional and allows for printing on the spine, which looks great on your bookcase, but is slightly more expensive.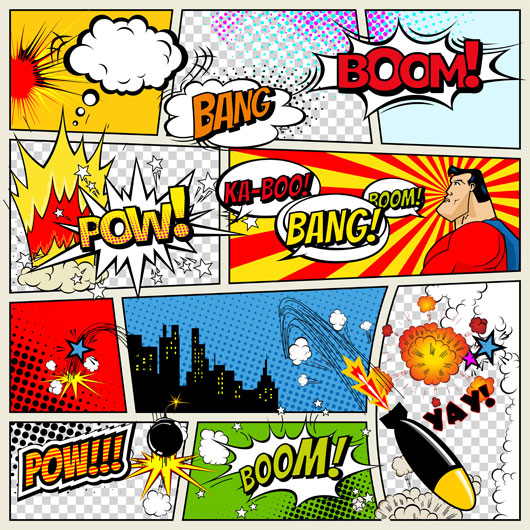 The Takeaway
When you're on your way to getting your comic book printed, you need to fully understand all the decisions that go into the finished, published product. If you're a self-publishing veteran or a relative novice, it's beneficial to have someone to guide you.
Comix Well Spring provides excellent quality printing products with a variety of turnaround times and attentive customer service. We've been helping clients make their dreams a reality since 2011.