While it may seem easy to get your information into the hands of customers, the challenge is getting them to hold on to it. Creating an informational and attractive item for customers is tricky if you're on a budget, but bookmarks are a phenomenal option for small and large businesses alike.
High-quality bookmarks are useful to customers and keep your business' name right in front of them. They are large enough to include necessary information in the palm of their hand but not so large that they'll break your budget or be inconvenient to distribute or store. Here are the basics of bookmark marketing and examples of how to use this powerful tool.
Full-color Logos and Information
A custom bookmark in full color can contain any information you need. Create an attractive design with your company's logo against a bright or textured background for an eye-catching bookmark your customer can hold on to. Although you can print on a plain white background, a color background shows off the full-color printing.
You can even include small graphics, a photograph, or an illustration. You can safely include one or two graphics without overwhelming the overall design, especially on a double-sided bookmark. Put a call to action at the bottom of your bookmark to encourage your customer to keep your business in mind for their future needs.
The best bookmarks are printed on thick, glossy cardstock similar to gloss cover stock used for books. This type of paper looks professional and lets the full-color printing really stand out.
Inexpensive and Perfectly Sized
Like many small custom-printed products, bookmarks are an affordable option even at small order sizes. At Comix Well Spring, we have a 25-copy order minimum on most of our printed goods, including our bookmarks. This makes it easier for small business owners to use print marketing.
Our bookmarks are available in 2" x 6", 2" x 7", and 2.5" x 8.5" sizes. This flexibility is perfect for printing any small-sized project, such as event tickets. Any of the three sizes is large enough to include a coupon or other promotional information besides your standard contact information.
Since they're longer than standard-sized business cards, bookmarks don't get lost as easily. Many trade show attendees and professionals are used to keeping business cards safely in their wallet, but everyday customers might misplace them. Bookmarks are more memorable for seasoned industry professionals and families.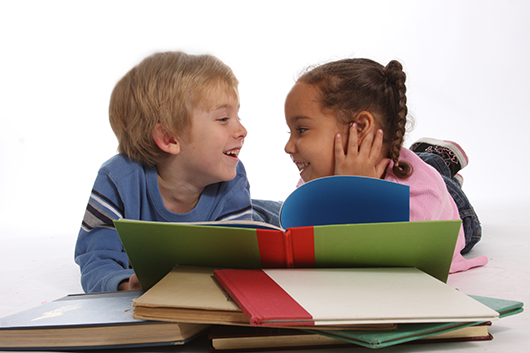 Great for All Ages
Bookmarks have a wide range of appeal across customer demographics. Almost everyone uses some kind of notebook or reads books, so a bookmark is useful for almost everyone. Even young students can use a bookmark to keep track of their place in required books for school.
Bookmarks also make great achievement prizes for school events and contests. Since encouraging children to read is crucial for their education and overall literacy, an attractive bookmark is an excellent keepsake. Consider donating bookmarks with your logo on them to a local school or library for even more free publicity.
Writers and Creatives
Authors, comic book writers, illustrators, and other creative hobbyists and professionals can all make great use of bookmarks. Your creative mind can create incredible bookmark ideas after a little brainstorming. Create the final bookmark design yourself or work with a graphic designer to get the perfect layout.
Personalized bookmarks for promoting your works double as pre-order bonuses and giveaway prizes, making them an excellent value for independent authors who need to get noticed and build reader loyalty. If bookmarks don't provide quite the right shape for your design, try designing trading cards instead.
Promoting Your Business with Printed Goods
No matter what size your business, you'll need a variety of tactics to reach your entire potential customer base. Marketing your business should always include multiple forms of campaigning, but local small businesses, in particular, should remember that physical reminders of their services and products ensure they are memorable to customers.
Comix Well Spring is a full-color printing company that specializes in a variety of high-quality paper goods. We print everything from booklets to banners and make it easy to reorder past projects. Our business cards, bookmarks, and flyers are available in various sizes to suit your exact needs. Contact us today at (734) 345-6805 to get more information or place an order online with our simple order form.