You need to take tons of tiny details into account on your way to a successfully printed comic book. You and the publisher with whom you work have to think about page size, paper type, binding, color options, and more.
To make an informed decision at each of these critical junctures, you need to know all you can about the pros and cons of each of these issues while at the same time making sure that your venture is still cost-effective. It's all worth it in the end, however, when you hold the finished product in your hands.
Choosing Your Printing Process
There are a few different ways to print your comic once you have it all down on paper. Your printing options are digital or offset printing.
For offset printing, the image is transferred onto a drum, which offsets it, and then moves it to paper. With digital printing, the idea is transferred from a digital file to paper using toner. Large print orders, depending on what they are, usually are digital print orders, whereas smaller batches can benefit from the high color saturation of the offset printing process.
Comic Books Sizes
The size of your comic determines more than you might think at a glance. If you pick custom sizes, your finished book may not sit on bookshelves or be too bulky to carry comfortably. Also, custom sizes combined with other elements, like a higher page count, results in added costs.
The standard size of a comic is 6.625 x 10.25", and it is wise to stick as close to this standard size as possible. Deviation from a standard size may also mean distortion of the images or a reordering of the cells.
Black and White vs. Full Color Printing
Some other elements in designing your comic book are whether you would like the inner pages to be color or black and white.
Many comic book authors and artists opt for full color on the cover with other choice pages, like a spread, in full bloom as well, but with most of the other cells in black and white. The front cover of your comic is the hook; without a great image and inviting byline, your potential fans won't pick up your book. To get folks' attention, most covers are in color.
Some themes blend well with a black-and-white color scheme, on which you can capitalize. If you're printing a spooky ghost story or a noir detective tale, a black-and-white comic might be just the thing.
To make your images, characters, and dialogue balloons pop, you also have to consider the type of paper you'd like to use for these images.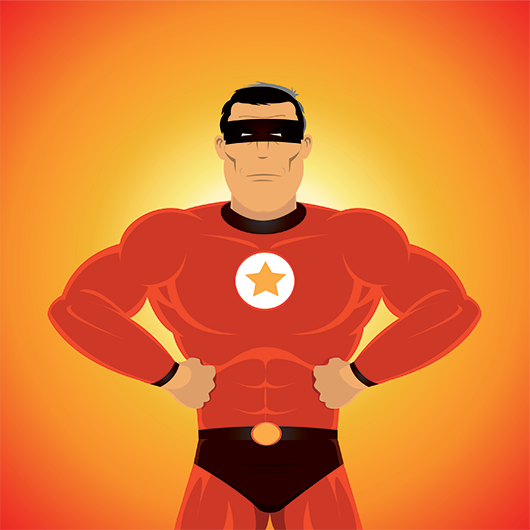 Type of Paper
Some people opt to make a cover in the same type of paper that they're using for the rest of the book and cover it with laminate or UV-resistant gloss; this is called a self-cover. The choice, in the end, is subjective. This isn't the case for binding types, as this decision depends on your page count.
Picking Your Binding
In terms of bindings, you have two choices – saddle-stitched and perfect binding. For books with a high page count, perfect bindings are best as you need a minimum number of pages for perfect bound books.
A saddle-stitched binding will neatly hold your comic book together with staples through the spine. But if the page count is too high, the binding may not fit.
The Final Word
On your comic book printing journey, the more informed you are, the better. With crucial design choices ahead of you, knowing industry standards and different printing processes only enhances the finished product's quality.
With the right printing team, like Comix Well Spring, backing you up, you can feel confident that you're making the right choices for your vision. Contact our printing professionals today to start the process of realizing your publishing dreams