Writing and drawing your own comic book is a considerable endeavor, even if you have extensive art experience. The creative process takes months from start to finish. If you're doing it part-time, completing an entire story can take years.
Comics storytelling requires a different skill set than just writing a novel or creating regular illustrations. You don't need to be an expert on writing and drawing, but you need to fine-tune your abilities enough to give you consistently good results.
There are many ways to supplement and enhance your skills both on an ongoing basis and as needed. Check out these essential online and offline resources for comic creation.
Scripting Software
Word processing is mostly a matter of preference. If you're used to a specific process and layout for your comic scripts, it can be tempting to stick with it forever. However, there are a variety of computer programs available that make it easier to draft in proper script format.
Scrivener is one of the oldest and most famous programs for script-writing. Unlike basic word processors, this program makes it easier to rearrange scenes and organize them based on issue or volume. The program's layout and navigation are highly intuitive, and it's a favorite among both novelists and scriptwriters.
There are also some online, browser-based writing websites that charge a subscription fee. Whatever you decide, though, make sure to keep additional backups somewhere safe. Google Docs, Dropbox, and USB drives are good options for keeping a spare copy of your work.
Figure Sketching and Art Guides
The quality and clarity of your art are essential to success, whether you plan on being an independent creator or going pro in the comic book industry. Invest in a few books that cover anatomy and perspective drawing. Although in-person and online classes provide a great foundation, having books on-hand will continue to be helpful in the future.
Even if you are only drawing simple comic strips, work on basic color theory and anatomy to make sure your comics are the best they can be. Conveying emotions through comic strips becomes easier if you know how to draw simplified forms accurately and make the most of your limited space.
Books About Comics
Although general art books are essential to accurate and emotional art, books about comics are the key to leveling up your craft. Comics industry veterans have created how-to guides to the art of creating visual narratives and cover everything from writing comics to word balloon placement and size.
One of the best comics-specific guides for superhero comics is Words for Pictures by Brian Michael Bendis. If you're a fan of DC Comics, The DC Comics Guide to Creating Comics by Carl Potts is also a stellar option. Even if you read superhero stories all the time, these guides can help you understand comics on a deeper level.
Creators who don't plan on making superhero comics might find a lot of helpful advice in Will Eisner's Comics and Sequential Art. Scott McCloud also has multiple excellent books on comics theory, and Jason Thibault compiled an entire list of other great books for comic creators across a wide range of genres.
3D Modeling Software
As computer processing power has improved, 3D modeling software has become more accessible than ever. Even regular illustration programs can now include basic 3D models that you can place and pose to help guide your art.
Naturally, it's better if you're able to sketch and draw things accurately on your own, especially since 3D models can be time-consuming. However, 3D models can be beneficial if you're going to repeatedly use the same background or if the setting and angles you want to use are very complex.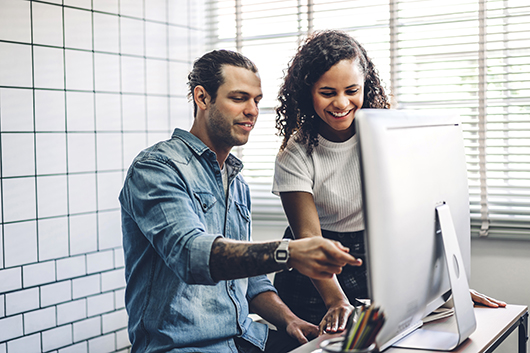 Advice from Others
Networking is not just a tool for scoring contracts or finding a partner to work with. Forming genuine connections with other creators helps you get professional and creative advice when you need it most. For example, other creators might be able to give you advice on how to use promotional freebies like full-color bookmarks and trading cards to reward your fans.
If you're new to comics, you'll find that you get more advice than you give at first. Once you're more established, try to make yourself available as a resource for newer artists. Instead of seeing them as your rivals, think of them as potential partners for your long-term growth.
Your Printer as a Resource
Formatting and logistics are also essential to your success, and successfully printing your own comics and promotional materials requires a top-tier comic printing company. Working with a company that specializes in comics and other full-color printing gives you access to expert knowledge that helps make your printing project a success.
A great comic printing company will provide easy-to-use templates and other guides for making your comic print as intended the first time. They'll also be able to help you troubleshoot printing issues or provide expedited shipping if you need to meet a fast deadline.
No matter how experienced you are in the comic arts, you can rely on Comix Well Spring for comic and graphic novel printing. Since we specialize in printing graphics, your art can turn out crisp and bright just like how it looks on your monitor. We also offer a full range of promotional materials so you can reach a broader audience. Order online today so we can get started working for you.