Self-publishing an independent comic book can be a great way to promote your work and control the creative process from start to finish. This can seem daunting, but with a bit of planning, the right tools, and creativity, you can create a unique and professional-looking comic that can appeal to your fan base.
Storyboarding
Storyboarding is the first step in creating your comic book. Storyboarding involves sketching out the panels and laying out the action. You'll need to think about the flow of the story and how each panel will contribute to the overall narrative.
The script comes next, where you'll flesh out the dialogue and captions. Once you know what's happening in each scene, you can start working on the artwork.
Artwork
When it comes to the artwork, you have a few options. You can hire an artist to work on your behalf or do the art yourself. If you're working with an artist, it's important to discuss your project vision and agree on who will be responsible for what.
For example, will the artist be creating pencil sketches that you'll ink, or will they do the whole thing from start to finish?
You'll need to invest in quality materials if you're doing the artwork yourself. A good sketchbook, pens and pencils, and a graphics tablet are essential.
Alternatively, try high-quality graphic design software like Clip Studio Paint Pro or Adobe Creative Cloud. This allows you to design and draw your characters and backgrounds and even comes with built-in templates to take the stress out of paneling and layout. Creating digital comics also allows for easier file uploads to a printing service and lets comic book creators share excerpts easily on social media to help promote their craft to fans and potential readers.
The genre of your comic book will determine the style of your artwork. For example, a superhero story will require a different style than a slice-of-life drama. Once you've settled on a style, you'll need to start thinking about the format of your comic.
Lettering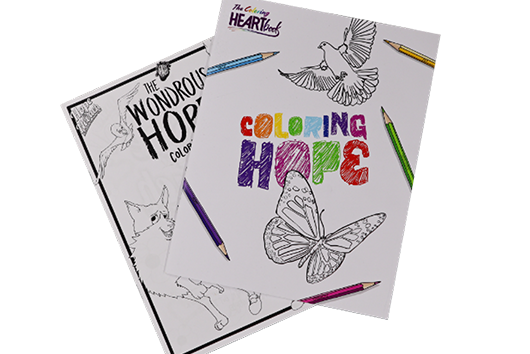 Lettering adds dialogue and captions to the artwork. You must also add special effects, such as sound effects and balloons, to your comic. You can either do this yourself or hire a letterer to do it for you. If you're going to be doing the lettering yourself, there are a few things you need to keep in mind to create a comic book that is visually appealing and easy to follow:
You'll want to ensure enough text to provide adequate information without overcrowding the panels.
The font size and style should be easy to read and appropriate for the story's tone.
You must proofread your work carefully before sending it to the printer.
Self-Publishing
There are several reasons why you might want to self-publish your comic books. It's faster than the traditional publishing process. You can have your comic book ready to go quickly, whereas it can take years to get published traditionally.
Self-publishing gives you a more significant share of the profits. The publisher takes the lion's share of the profits with traditional book publishing, leaving the author and comic artists with very little. But when you self-publish, you get to keep all the profits yourself.
It gives you complete control over your comic book. You get to decide everything from the comic book cover design to the printing process. This means you can create exactly the comic book you envision without compromising.
To ensure your printed comic matches your design, it is critical to work with an experienced comic book printing service. Comix Well Spring offers numerous options for comic book authors. We offer low minimum print quantities starting at 25 units. We offer several printing options, including full color and black-and-white; standard, manga, magazine, or custom sizes; UV, laminated, or foil covers; and saddle stitch binding.
When you submit your artwork, you have the option of receiving a proof. You can receive a digital proof via email, or we'll send you a physical copy of your comic book so you can check that the final product will match your vision.
Comix Well Spring also provides specs and sample templates for easy comic formatting and print conversions. Our website also features a guide on how to write comic book stories and a strategy checklist for comic creators, ideal for authors and artists starting their self-publishing journey.
Sell Your Comic Book with Comix Well Spring
If you are a comic book writer, there are a few options for selling comic books available. The best approach depends on factors such as the value of your comic and how quickly you need to sell it.
A great way to sell your comic book is to use Comix Well Spring. Our user-friendly dashboard makes selling a breeze. Simply make an account, upload your comic, and set a price. Tracking your sales is simple. You can even create your coupons to encourage people to buy your product.
Comix Well Spring offers various services to help you self-publish your work, from design and layout to printing and distribution. If you're ready to take your comic book career to the next level, contact us at (734) 924-0044 today.